Eumundi Placemaking Stage 2: Memorial Drive Draft Streetscape Concept Plan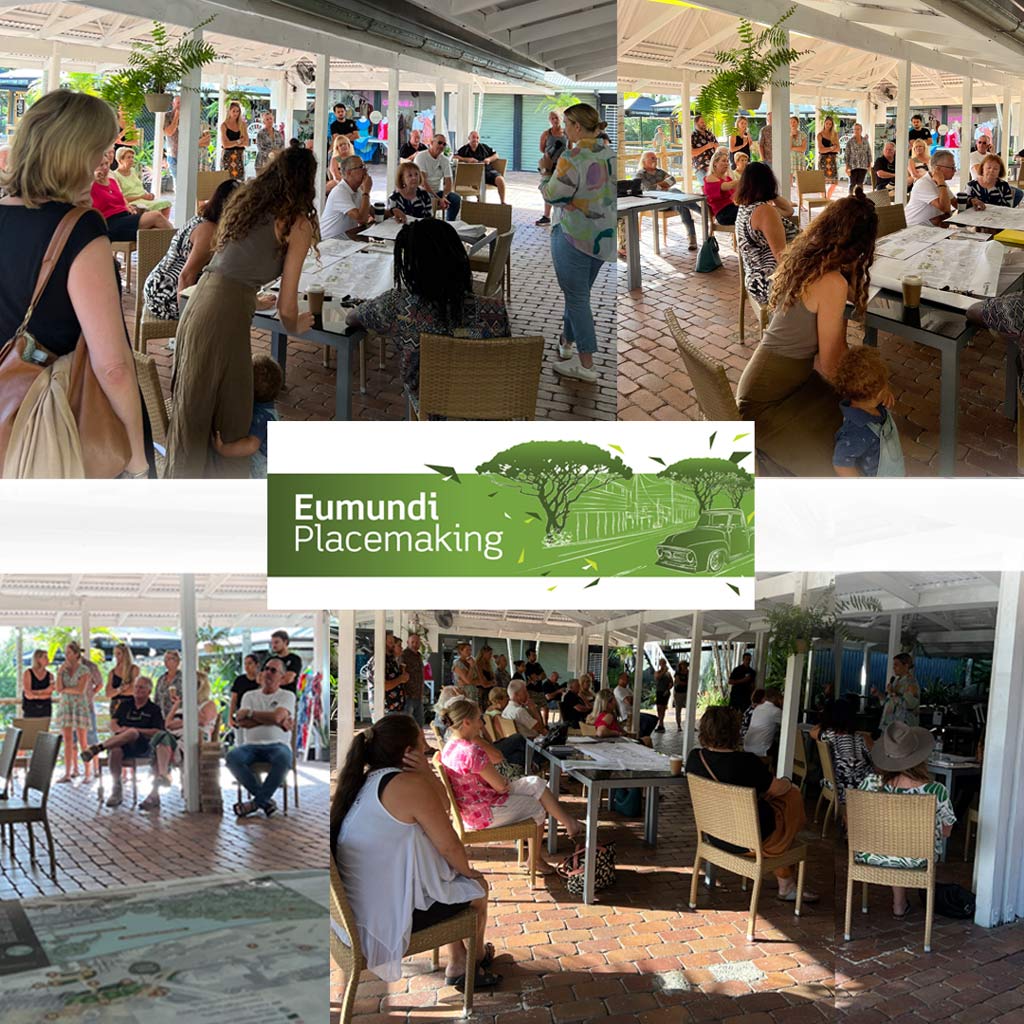 Thank you to the 50+ Chamber members, and Eumundi traders who participated in the Business Engagement session with Council's Placemaking Project Officers at last month's Coffee and Conversations.
The 'Have Your Say' survey is now closed. Feedback gathered from this latest round of community engagement is currently being reviewed by Council to be integrated into the design.
Council has also indicated that Streetscape construction is anticipated to occur during the 2022-2023 financial year.
You can follow progress at Council's Have Your Say website here.