A New Chapter for Eumundi Village Pharmacy
After 19 years taking care of our communities pharmaceutical needs Tania and John and Eumundi Village Pharmacy announce that they have sold the business, with exchange of contracts expected later this month.
We wish Tania and John all the best as they kick back to enjoy more family time and contemplate their next business venture. Thank you for your contributions to the Chamber and the local community - we look forward to seeing more of you both from the other side of the counter! (EDITED 4MAY22)
We'll introduce you to the new owners next newsletter! In the meantime, make sure you pop in and say goodbye before they go.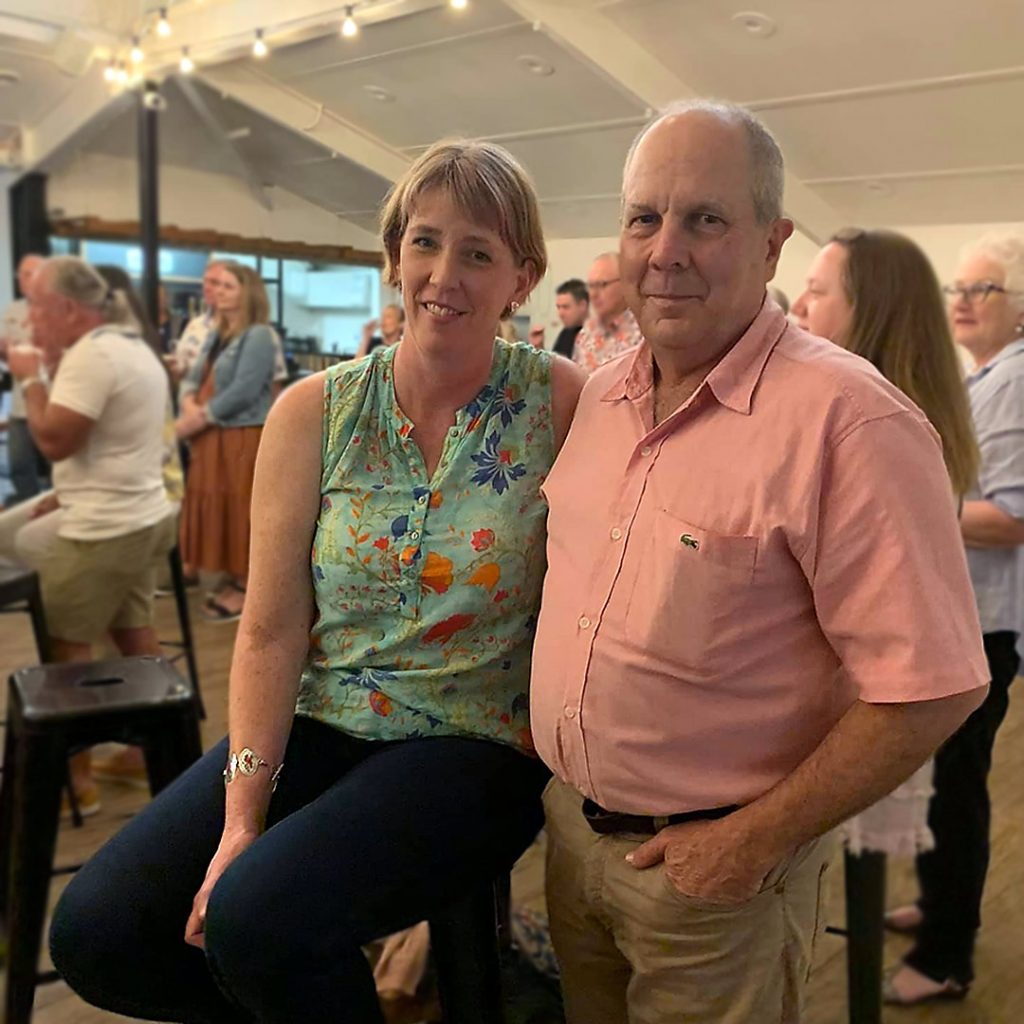 Ray White Rural Eumundi: New Location- Same Great Service!
Vicki and the team at Ray White Rural Eumundi are thrilled to announce they've moved!
"We are expanding, and with our growth we have relocated our Ray White Rural Eumundi office to our new location at Unit 2/104 Memorial Drive, Eumundi. Nothing has changed, we are just bringing a splash of yellow to the other end of town." says Vicki.
"We are excited to advise that our team of staff is growing and we are happy to provide a provide a diverse experienced team of dedicated sales agents and property managers to Eumundi and the surrounding areas."
Congratulations Vicki on this latest growth in the team and expansion of operations. The new office certainly adds a pop of yellow to the top of town!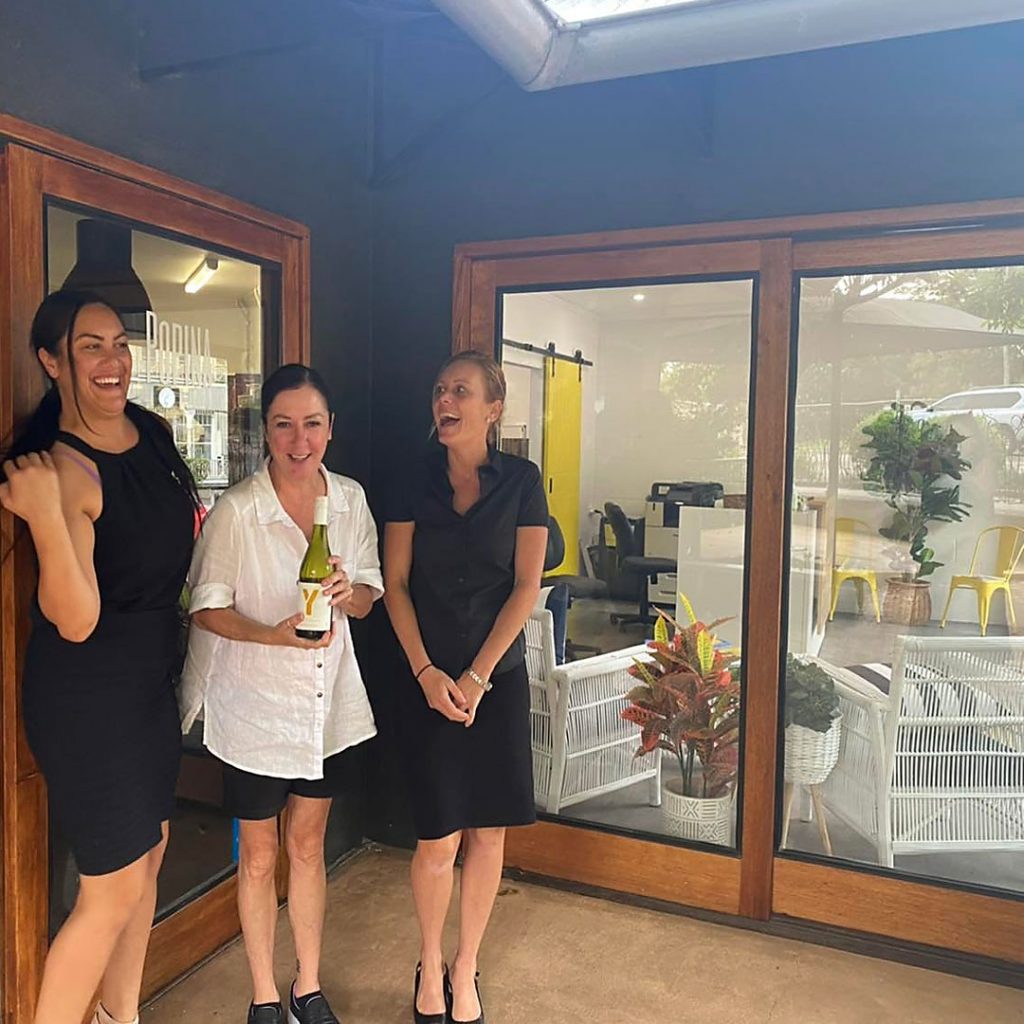 Sunshine Coast Council: Cool to be Kind Initiative
We all know a kind word or action can change your day for the better, boosting happiness and, in-turn, inspiring you to do good deeds for others.
That's why Sunshine Coast Council and Sunshine Coast Hospital and Health Service have joined forces with local businesses, launching a new campaign promoting kindness, especially for the dedicated frontline staff who continue to serve our community so well.
The campaign, It's Cool to be Kind, is designed to support local businesses and industry doing it tough in the third year of the COVID-19 pandemic.
Council is encouraging the community to get involved. Share it throughout your networks, social media, and places of business to remind your customers to be kind!
More information, including a digital toolkit with flyers and images, can be downloaded from Council's website here.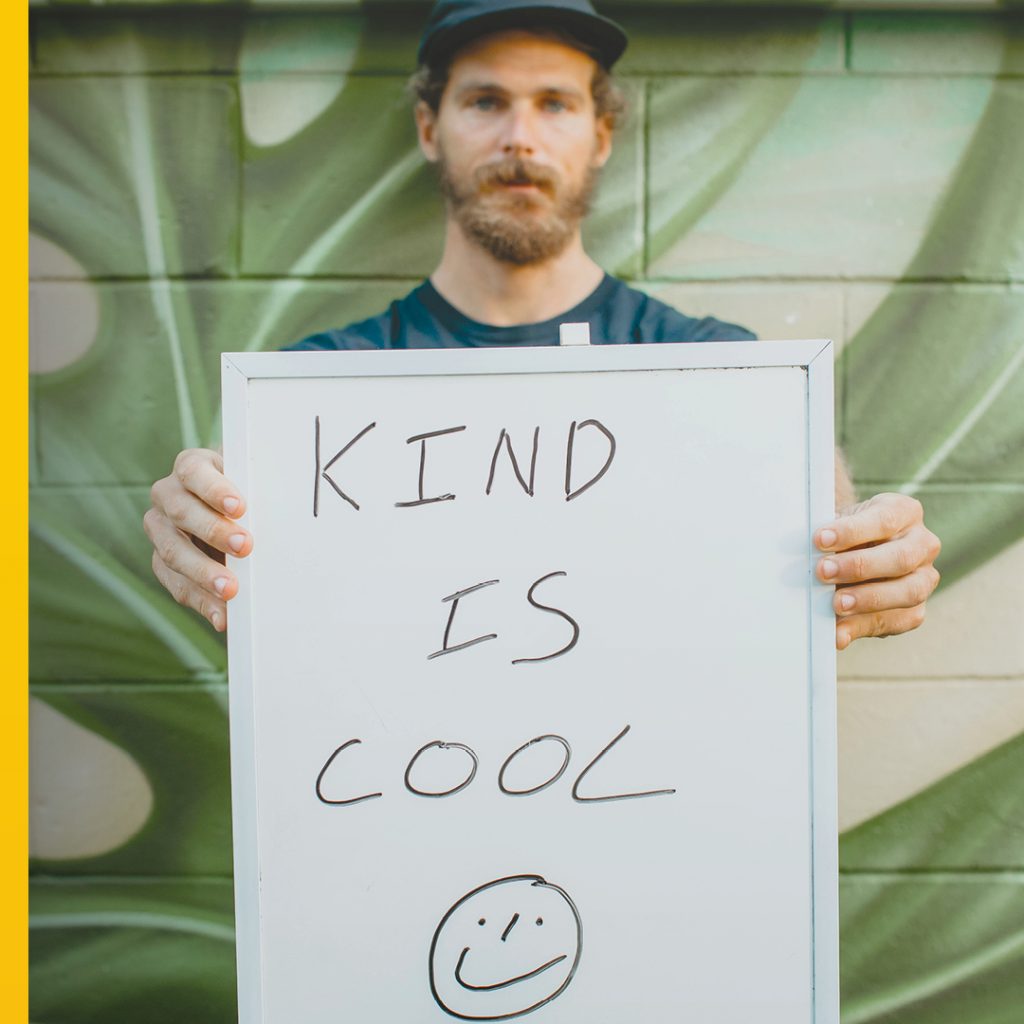 The Imperial Hotel & Eumundi Brewery: Fuel Your Passion
Calling Artists and Innovators! $10,000 up for grabs to 'fuel your passion'.
Manager Paul, Head Brewer Chris and the team of brewers at Eumundi Brewery are encouraging local artists and innovators to nominate now in the 'Fuel Your Passion' competition, with some serious prize money up for grabs.
Local artists, innovators, changemakers, or anyone whose creative passion brings the feel-good factor to our community are invited to share their story with the team and be in the running to win $10,000 prize for the winner, or one of two runner-up prizes of $5,000 from the Eumundi Community Fund.
"Applicants might be songwriters, surfboard shapers, foodies, fashionistas, sculptors, furniture makers, authors … even brewers!," says Chris. "If you're a creative soul and your craft gives back to the community in some way, you should think about throwing your hat in the ring."
To enter a nominee in the Eumundi Brewery 'Fuel Your Passion' competition, visit www.eumundibrewery.com.au and upload your details by Saturday 21 May 2022.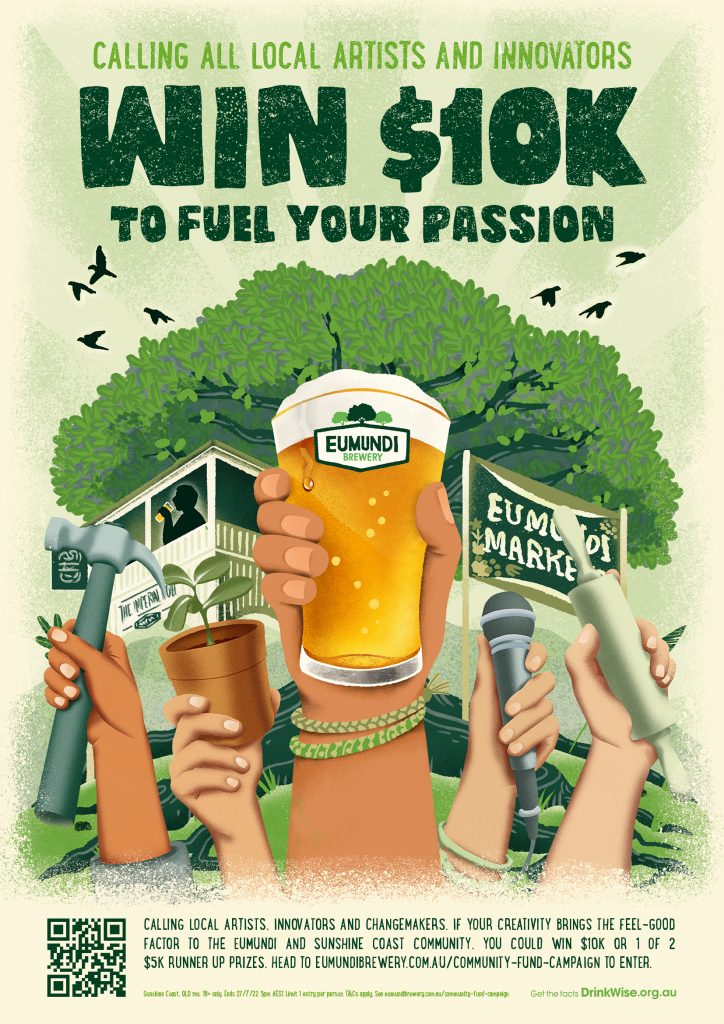 Visit Sunshine Coast: Big Day Out for Tourism (scout22)
Connect, collaborate and engage with Sunshine Coast tourism businesses!
Sunshine Coast Big Day Out for Tourism 2022 (scout22)is the region's largest tourism industry exchange and networking event of the year!
Visit Sunshine Coast (VSC) invites industry partners to attend Sunshine Coast's leading tourism and networking exchange: scout22. This FREE event on Tuesday May 24 is an opportunity for tourism operators to do what they do best: meet in person to showcase and promote attractions, tours, events, restaurants, and experiences!
This event will run like a tourism expo, offering two sessions, one as an Industry Exchange, the second as a networking event with more than 130 local exhibitors from across event and event services, food and beverage, tours and experiences, transport and travel services and attractions on display.
EVENT DETAILS CAN BE FOUND HERE
The Chamber management team, in collaboration with Experience Eumundi (EE) are participating as exhibitors to shine a light on Eumundi as an unmissable destination, experience and attraction for visitors to the Sunshine Coast.
We invite our tourism industry members to join us for one, or both sessions and take advantage of this wonderful promotional and networking opportunity.
We look forward to seeing you there!
When: Tuesday 24 May 2022
Time:   3:00pm - 5:30pm - scout22 Industry Exchange
5:30pm - 7:30pm - scout22 Networking Drinks
Venue: Venue 114, 114 Sportsmans Parade, Bokarina
Cost: FREE