Member and Affiliate Partners News for May
Here's the latest news and updates from Eumundi Chamber members and our Affiliate Partners…
---
Do you have some news, special offers or hot deals to share but aren't a member of Chamber... Join now to take advantage of this member benefit today!
FIND OUT MORE ABOUT MEMBER BENEFITS HERE... 
Members can send through their news and announcements for the next edition to vice.president@eumundichamber.com.au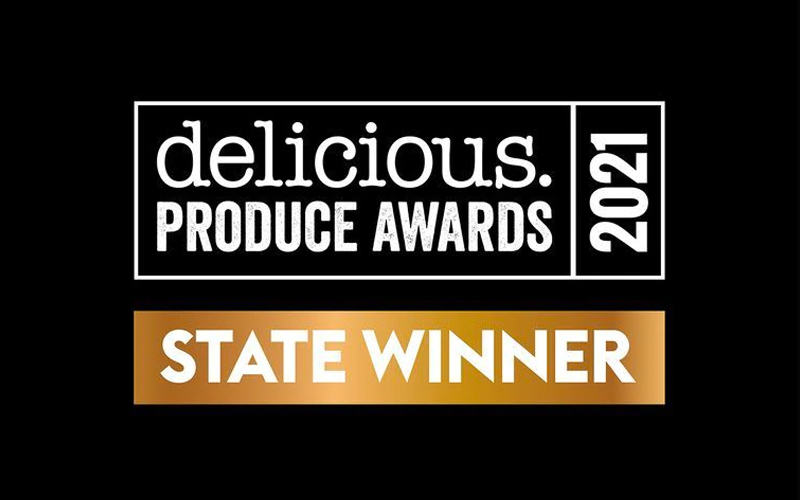 Becky at Big Heart Bamboo has another award to add to her portfolio of achievements, being recently selected as a State Winner in the 2021 Delicious Harvey Norman Produce Awards.
The National Judging Panel tastes state winners' produce this month to decide the 2021 Gold Medal Winners and Trophy Winners, and special award winners to be announced at the gala awards event in Sydney in August.
Congratulations on another hard-earned achievement Becky… we wish you every success and hope you bring home the gold!
2. CCIQ 2021-2022 Federal Budget Analysis
An update from CCIQ…
"The 2021-22 Federal Budget handed down on Tuesday night had an emphasis on strengthening employment possibilities across Australia. This desired outcome was largely supported by short-term economic measures to stimulate short-term growth as the economy continues its recovery from COVID-19.  Additional spending was made possible by a strengthened fiscal position, despite compounding deficits still projected to amount to more than $500 billion between the 2020 and 2025 financial years.
The Federal Budget ultimately delivered initiatives that have targeted key areas of concern for small business. However, significant policy reform, including tax reform, is a missed opportunity to drive longer-term growth and certainty."
To read CCIQ's budget summary for business, plus a snapshot of the winners and losers, and notable mentions DOWNLOAD PDF HERE.
For a more detailed review of the 2021-2022 Federal Budget by CCIQ Head Economist Jack Baxter READ MORE HERE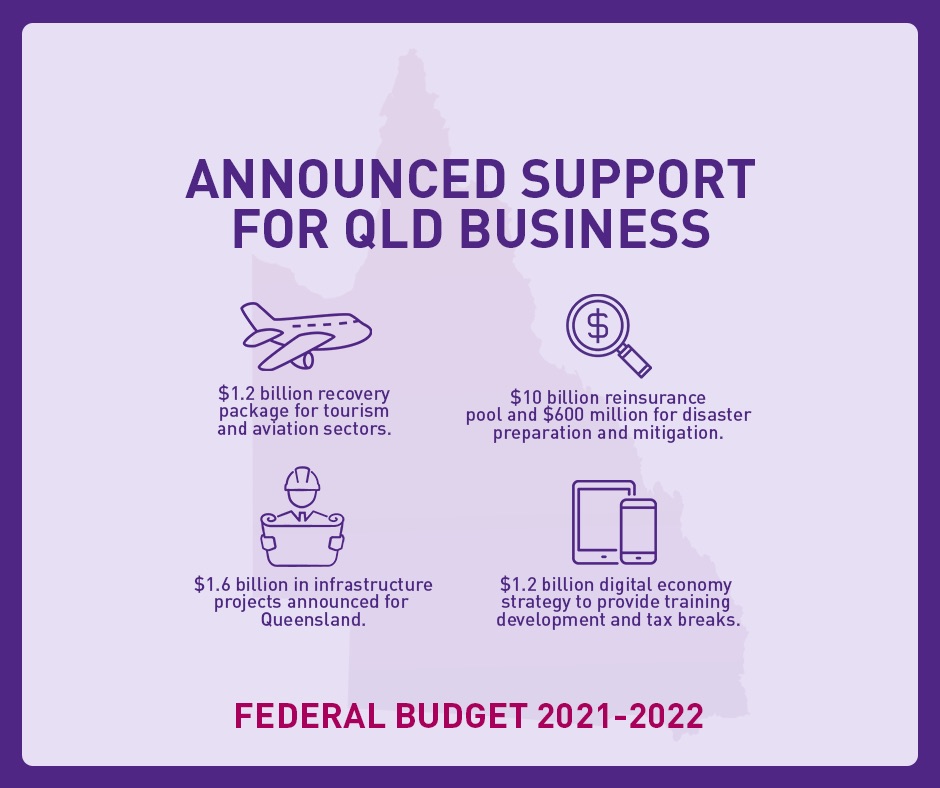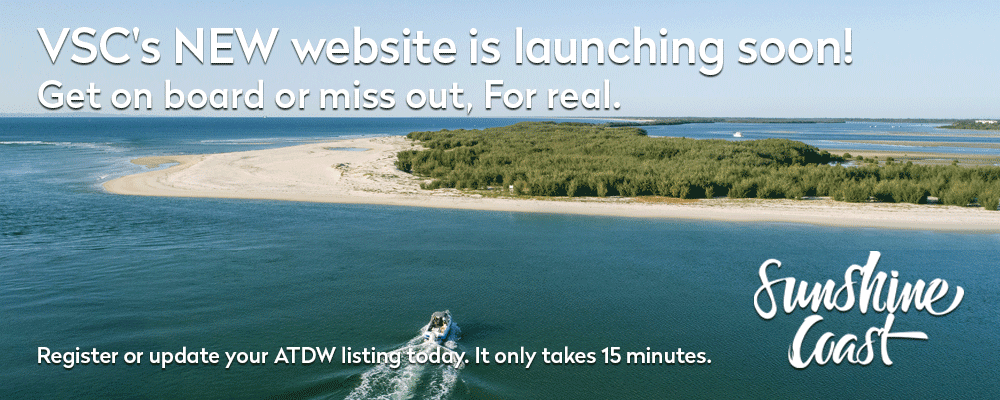 3. VSC's NEW Website is launching soon! Get on board or miss out, FOR REAL!
Visitsunshinecoast.com NEW website is launching - list or miss out!
Visit Sunshine Coast (VSC) will be launching a brand-new website soon! Visitsunshinecoast.com is being redesigned and rebuilt to be faster, deliver personalised web experiences and most importantly to market the region's tourism and events experiences.
Sunshine Coast tourism businesses and event organisers (both VSC members and NON members) will have their information featured through their Australian Tourism Data Warehouse (ATDW) listing FREE.
With over 60,000 visitors per month to the current site, the new platform will have a strong focus on conversion with 'book now' buttons leading direct to operators.
What are the benefits of joining ATDW?
ATDW provides your business with exposure! Your information will be listed on key travel websites including visitsunshinecoast.com, Queensland.com, Australia.com and more, so you are visible when customers are making important travel decisions.
You only have to upload your business once into ATDW-Online, saving you time. Once uploaded your business information automatically flows through to the ATDW distributor websites for customers to see. You can update your information in ATDW-Online easily at any time.
You'll be able to access other benefits such as listing your Holiday Deals on Queensland.com for free, providing your business with additional exposure.
Tourism products receive assessment in the Best of Queensland Experiences Program. This means you'll receive an individual report providing valuable consumer insights on your business worth more than $1,000.
IMPORTANT... to ensure you are listed and promoted on the new website, please check to ensure:
Your business is listed with ATDW (It's FREE and only takes 15minutes)
Your listing is up-to-date and optimised.
To get started, or to log in, CLICK HERE 
If you require assistance, VSC is here to help! Please get in touch with Anke at members@visitsunshinecoast.com or 07 5458 8800 (business hours)

4. Sunshine Coast Council: Have your Say - Unitywater 'Water Matters Plan'
From Cr David Law, Division 10, Sunshine Coast Council…
Unitywater is developing our Water Matters Plan and we are seeking your input.
The Water Matters Plan will guide the future of water supply and sewerage services for the Sunshine Coast and Noosa regions for the next 30 years, helping respond to the rapid growth expected in South East Queensland.
There are many considerations in planning for our water future to get the right balance for our customers, stakeholders, community, the economy and the environment. We are therefore seeking your input before the first draft of the Water Matters Plan is finalised later this year.
Consultation is open now until 31 May to the broader Sunshine Coast community to inform the plan, providing the opportunity for you and the community to have a say about key waterways in our regions, and sustainable water options for the future.
To have your say click through to Unitywater's Community Hub. This feedback will complement the insights provided last year and inform the Water Matters Plan.
You can also register on the Community Hub to be a part of the Unitywater People's Panel, a dedicated place for the community to be involved in projects and programs, ie surveys, polls, forum discussions and interactive mapping tools at a time that suits them.
For more information please email Councillor David Law to Division10@sunshinecoast.qld.gov.au or Unitywater to community@unitywater.com You can also contact Tina Donovan direct to tina.donovan@unitywater.com if you have any questions or require more information about the Water Matters Plan and/or Unitywater People's Panel.