Soccer-Roots Academy Launches Eumundi Magpies Futsal Club (EMFC)
SOCCER-ROOTS ACADEMY is excited to announce that we will be managing and coaching the EUMUNDI MAGPIES FUTSAL CLUB (EMFC) in the next Sunshine Coast Futsal Association's 2020-2021 Tournament.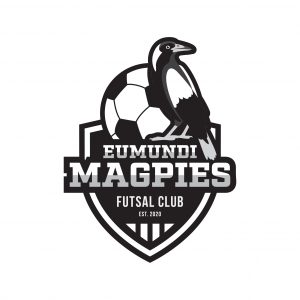 For the first time, Eumundi will have an official Club representing the community with 10 players in the 8/9 years of age division, which will be played every Monday at the University of the Sunshine Coast Indoor Futsal facilities at Sippy Downs, versing another eight clubs from the surrounding suburbs.
The Club has received tremendous support from the community, starting from the parents of the Academy, donors and a few businesses from the area, such as Experience Eumundi (main sponsor), Coolaz Design and Noosa Hinterland Realty, all members of our Chamber, and other sponsors such as Flying West Coffee Roasters, Tiny Dragon, Autumn Leaves Garden Specialist, Hideaway Bakery, and last but not least Led By Design, who designed our logo, which you can see in this announcement.
The aim of the Academy is to teach the basics of this sport to 4 to 8-year old's, so they can then move into a Club mode and not only continue learning the advanced skills of soccer, but to compete against others.
If you're into soccer/football or simply keen on knowing how our local teams are going, regular monthly updates will be provided through Eumundi Chamber of Commerce on how our team is going in this 5-a-side competition.
Coach Fern invites you to visit https://soccer-roots.com.au/eumundi-magpies-fc for more information on this branch of SOCCER-ROOTS ACADEMY, and seeks your support on helping spread the word as well as referring this option to others in Eumundi.
You can also follow all the action on our facebook page here.
Go the Magpies!