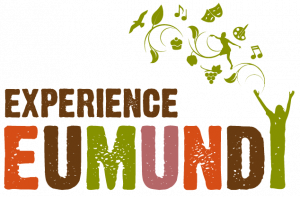 Long term tourism boost for Eumundi local businesses and region
MEDIA RELEASE
16 October 2020
The Eumundi Chamber of Commerce, together with the support of Eumundi Combined Community Organisation (ECCO) is delighted to announce that the Chamber has been awarded a $34,000 grant by the Gambling Community Benefit Fund to assist with showcasing local businesses and the beauty of the region to the wider Queensland tourism market over a 12-month period.
The President of the Eumundi Chamber said this is a huge benefit not only to the region but to the many businesses who will be showcased through various media and marketing over the coming year.
"The benefits of a project of this magnitude are far-reaching and will not only benefit local businesses but also, the Sunshine Coast Council and Visit Sunshine Coast through shared promotional content", Mr Perez said.

"Funding towards marketing and tourism initiatives is not that common from the Gambling Community Benefit Fund so we'd like to set a precedent of exceptional local benefit from the funds to benefit future regional applications".
The Eumundi Chamber will work together with Experience Eumundi, the marketing arm of ECCO, to create video and promotional content showcasing some of the following categories:
Hospitality & food
Arts & musicians
Fashion & retail
Breweries, bars and pubs
Local & indigenous history
And so much more
"The Eumundi region has so much beauty to offer families, couples and singles visiting the Sunshine Coast beyond just a day at the markets and this campaign will bring out the unique personalities, incredible adventures and peaceful retreats our region has to offer".
--- Ends ---
Contact Bamik Baker, Marketing Manager Experience Eumundi on 0424 410 882 for media enquiries.